Contest is currently open to all aspiring young poets in Grades 4 to 12 from schools in the greater Toronto area.
Dr. Bruce Ballon, Head of Adolescent Clinical and Education Services at the Centre for Addiction and Mental Health to prvoide Keynote Address. Registration Today.
COSTI's Summer English Language & Cultural Experience Program is an intensive and exciting English language learning experience.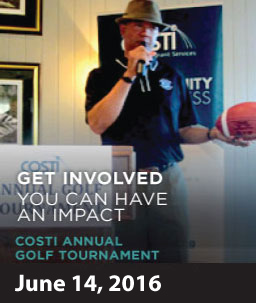 Featured Video: Watch Mercy talk about how COSTI has helped her.

The Mentoring Partnership Program participant: Meet Alfredo
About COSTI
At COSTI we understand that success means different things to different people. By filling people's lives with opportunities for success, we're helping build a strong and prosperous community. Find out more, in your own language!
MBI COSTIN, COSTI 简介, À PROPOS DE COSTI, TUTTO SUL COSTI, ACERCA DA COSTI, ЧТО ТАКОЕ COSTI?, ACERCA DE COSTI, TUNGKOL SA COSTI