View the names of contest winners and honourable mentions.
COSTI's Summer English Language & Cultural Experience Program is an intensive and exciting English language learning experience.
Staff Management is hosting a Recruitment Event on Wednesday, July 8 from 10:00 am to 2:00 pm.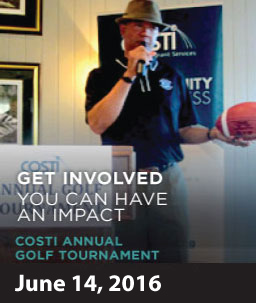 Featured Video: Watch Mercy talk about how COSTI has helped her.

The Mentoring Partnership Program participant: Meet Alfredo
About COSTI
At COSTI we understand that success means different things to different people. By filling people's lives with opportunities for success, we're helping build a strong and prosperous community. Find out more, in your own language!
MBI COSTIN, COSTI 简介, À PROPOS DE COSTI, TUTTO SUL COSTI, ACERCA DA COSTI, ЧТО ТАКОЕ COSTI?, ACERCA DE COSTI, TUNGKOL SA COSTI