Funders
Through the generous financial support received from federal, provincial and municipal government sources; the United Ways Toronto, Peel and York Regions; foundations and other donors; COSTI has been successful in serving the needs of a diverse community since 1952.
COSTI is pleased to introduce you to our funders, and gratefully acknowledges their financial contribution. COSTI's funders support and share in our organization's philosophy - that productive membership in society and good citizenship are enabled when individuals are given the means to fully participate.

Community Connections
Provides help in establishing a social and professional network through initiatives including youth leadership projects, conversation circles and mentorships.
Information and Orientation Services
Newcomers are provided with pre and post-arrival information, including information on housing, employment, language training, education and skills development; enabling them to make informed decisions about their settlement and understanding life in Canada, including laws, rights, responsibilities, and how to access community resources.
Language Development Services
Provides assessment of needs for language training, provision of language skills training including literacy and numeric instruction, and language learning circles.
Needs Assessment and Referrals
Newcomers are assisted in determining the gap between their current settlement situation and their desired settlement objectives. As part of this process, background information is collected with the aim of developing an informed strategy or personalized Settlement Plan to advance settlement and facilitate access to services by newcomers.
Orientation to Ontario
Orientation to Ontario (O2O) is a joint federal/provincial initiative designed to ease the transition of newcomers by providing access to standardized information about settling in Ontario and connecting newcomers to community services shortly after arrival.
The objective of the O2O Project is to expedite and facilitate the settlement of newcomers to Ontario in a way that is empowering to newcomers and is based on opportunities for informed choices in the settlement process. This is achieved through the delivery of standardized orientation information to newcomers in three formats: print workbooks, in-person workshops and online.
Resettlement Assistance Program
The Resettlement Assistance Program (RAP) provides income support and a range of other services to government-assisted refugees (GARs) who arrive in Canada following an overseas identification and selection process. Under RAP, income support is provided to GARs for up to 12 months and up to 24 months for those with special needs. Income support amounts are set in line with provincial social assistance rates. Service Provider Organizations (SPOs) deliver, on behalf of CIC, various settlement and orientation services to GARs within their first 4 to 6 weeks in Canada. These services range from initial reception at the airport to finding permanent accommodation.
RAP falls under the department's business line of Protecting Refugees and Others in Need of Resettlement and its associated strategic objective of Maintaining Canada's Humanitarian Tradition. Through this program, Canada welcomes and provides direct financial support to more refugees than any nation, other than the United States of America. The 1994 Immigration Consultations confirmed the continued importance of federal involvement in resettling refugees selected from abroad and the importance of continued funding for immediate services to GARs. Some of the lessons learned at that time, which resulted in the transformation of the Adjustment Assistance Program (AAP) into RAP in 1998, continue to be valid today, such as the need for increased coordination among program partners and enhanced flexibility in program design.
COSTI receives funding from Employment and Skills Canada through the following program and service areas:
Enabling Accessibility Fund
The Enabling Accessibility Fund is a federal Grants and Contributions program that supports capital costs of construction and renovations related to improving physical accessibility and safety for people with disabilities in Canadian communities and workplaces.
From installing automated door openers, constructing a universally designed office or retrofitting a washroom with an accessible toilet, grab bars and taps, the Enabling Accessibility Fund works to enable Canadians with disabilities to participate in their community and the economy.
New Horizons for Seniors
The New Horizons for Seniors Program (NHSP) helps to ensure that seniors can benefit from, and contribute to, the quality of life in their communities through active living and participation in social activities.
NHSP's community-based projects support local initiatives across Canada. They are inspired or led by seniors, volunteer-based and supported by their communities. NHSP reinforces that seniors are valuable assets to communities. By empowering seniors and encouraging them to share their knowledge, skills and experience with others, NHSP enhances seniors' social well-being and community vitality.
The Program provides funding for projects that encourage seniors to play an important role in their communities by volunteering, participating in and leading community activities. The program also provides funds to help organizations make necessary modifications or repairs to their existing facilities, or to purchase/replace equipment and furnishings to enable programs and activities for seniors.
Summer Career Placement
Summer Career Placement (SCP) is a wage subsidy initiative that enables public, private and not-for-profit employers and small businesses to create career-related summer jobs for young people aged 15 to 30 years who are full-time students intending to return to their studies in the next school year.
Youth Skills Link
Skills Link provides funding to community organizations to help youth facing barriers to employment - such as single parents, Aboriginal youth, young persons with disabilities, recent immigrants, youth living in rural and remote areas and high school dropouts - develop the broad range of skills, knowledge and work experience they need to participate in the job market.

COSTI receives funding from the Ministry of the Attorney General through the Ontario Victims Services Secretariat.
The Ontario Victim Services Secretariat (OVSS) works to ensure that victims of crime are treated with respect and receive the information and services they need. No one is prepared to become a victim of crime. It is a traumatic and difficult experience. Ontario Victim Services recognizes these hardships and is committed to providing victims with the support and services they need in the communities where they live. Ontario victim Services provides direct services to victims of crime across Ontario and funds community organizations that deliver support services to victims.
The OVSS programs assist victims of domestic violence, sexual assault, and hate crime; child victims of sexual abuse and exploitation; and under-served and unserved victims; legal services and financial assistance for families of homicide victims. These programs are designed to support: time-limited initiatives that address gaps in existing service to victims and enhance service quality and accessibility; and one-time community education initiatives that increase awareness of victimization and victims' issues.
COSTI receives funding from the Ministry of Citizenship and Immigration in the following program and service areas:
Newcomer Settlement Program
Through the Newcomer Settlement Program, the ministry supports community organizations to facilitate the social and economic integration of newcomers to Ontario. The ultimate outcome of the program is to help newcomers become fully engaged in all aspects of Canadian life – social, economic, political and cultural. Services funded include assessment, information, referral, orientation, general settlement assistance, employment, and volunteer facilitation services.
Orientation to Ontario
Orientation to Ontario (O2O) is a joint federal/provincial newcomer orientation program that provides a framework and tools for providing standardized orientation information on key settlement issues.
The objective of the program is to increase early access to information and services to facilitate the settlement process and connect newcomers with appropriate community services and resources soon after arriving in Ontario.
Ministry of Community and Social Services
COSTI receives funding from the Ministry of Community and Social Services through the following programs and service areas:
Violence Against Women Program
The Violence Against Women Program (VAW) funds agencies that provide women, who have experienced violence or abuse, and their children with safe shelter and other support services. Women, aged 16 years or older, who identify themselves as having been sexually, physically or emotionally abused by their partners, or significant others (could include caregiver or other immediate family/household member) and their dependent children are eligible for these services. The Ministry's VAW program is a component of the government's Violence Against Women Prevention Initiative, which is delivered by ten provincial ministries, including the Ministry of Community and Social Services, and is coordinated by the Ontario Women's Directorate.
Ontario Disability Support Program: Employment Supports
The Ontario Disability Support Program is an Ontario government program designed to meet the unique needs of people with disabilities and their families who are in financial need, or who want to work and need support. The program has two parts: income support, and employment supports.
COSTI receives funding from the Ministry of Health and Long-Term Care through the Acute Services Division; Mental Health and Addictions Branch; Community Health Division; and Long-Term Care Division.
The Ministry of Health and Long-Term Care is responsible for administering the health care system and providing services to the Ontario public through such programs as health insurance, drug benefits, assistive devices, care for the mentally ill, long-term care, home care, community and public health, and health promotion and disease prevention. It also regulates hospitals and nursing homes, operates psychiatric hospitals and medical laboratories, and co-ordinates emergency health services.
Problem Gambling
The Problem Gambling Program is coordinated through the Toronto Local Health Integration Network. The program provides culturally competent treatment to adults 25 years of age and older from the Italian, Spanish and Portuguese speaking communities; youth 13 to 24 years of age and children seven to 12 years of age are seen as well within the context of family treatment.
Prevention activities are provided in partnership with ethno-specific agencies to different communities.
Long-Term Care Division-Elderly Persons' Centre
The government of Ontario supports the maintenance, operations and programming of senior centres across the province. These centres serve as vital community hubs that provide health, social and recreational programs to promote wellness for seniors. COSTI's Elderly Persons' Centre allows Italian seniors the opportunity to take part in daily social, cultural, recreational and educational activities.
COSTI receives funding from the Ministry of Training, Colleges, and Universities through the following programs and service areas:
Employment Ontario
Career Assessment and Planning, Job Search, Job Matching, Placement and Incentives and Job/Training Retention are provided through a comprehensive and integrated service model intended to address individual needs.
Anyone can access the self-service information and resources provided by COSTI and service partners, including people with jobs, those who are under-employed, people looking for work, students, apprentices, internationally trained individuals and employers.
More intensive assisted services – such as personalized job search, job matching and placement, and job retention services – are for people who are unemployed and out of school. A service counsellor assesses eligibility for participating in these programs based on skills, education, experience, interests and career goals.
Summer Jobs Service
The Summer Jobs Service program focuses on assisting eligible students aged 15 to 30 to obtain work experience during the summer months and providing support for self-marketing and job search year-round. This program consists of three components: resources and information to support individual job search; student workshops; and summer job placements with hiring incentives. A $2 per-hour per-student hiring incentive is available for eligible Ontario employers to create summer job placements.
The Ontario Women's Directorate promotes women's equality with a focus on ending violence against women and increasing women's economic security.
Employment Training Program
The Employment Training Program for Abused/at-Risk Women offers employment training to low-income women who have experienced abuse or are at risk of abuse by an intimate partner/ex-partner. This program prepares women to develop knowledge, skills and abilities to increase their employability and income-earning potential; to find and/or maintain employment; and to increase their assets and resources to reduce their vulnerability to poverty and abuse.
Neighbours, Friends and Families
The Neighbours, Friends and Families (NFF) project is funded by the Government of Ontario part of the province-wide NFF campaign. The objective of this campaign is to raise public awareness of the signs and risk factors of violence against women, and help individuals close to an at-risk woman or an abusive man offer effective support.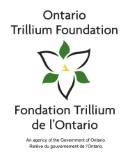 COSTI receives funding from the Ontario Trillium Foundation.
An agency of the Government of Ontario, the Ontario Trillium Foundation, received an annual budget of $100 million to support and fund capital, operating and/or specific project costs in support of: Arts & Culture, Environment, Human & Social Services, and Sports & Recreation. The Foundation makes grants that have province-wide impact as well as grants in local communities across Ontario.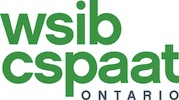 COSTI receives funding from the Workplace Safety and Insurance Board.
The Workplace Safety and Insurance Board (WSIB) oversees Ontario's workplace safety education and training system, provides disability benefits, monitors the quality of health care, and assists in early and safe return to work.

COSTI receives funding from the City of Toronto through the following programs:
Shelter, Housing, and Support
The job of the Shelter Support and Housing Administration is to provide temporary shelter and support to homeless individuals and families while assisting them to achieve permanent housing solutions.
This unit is responsible for supporting community-based homelessness and housing initiatives by managing the City of Toronto Homeless Initiatives Fund and Supporting Communities Partnership Initiative (SCPI) grants and providing supports to the community-based sector. Key activities include: supporting community agencies that provide services to homeless people; coordinating the Alternative Housing and Services and Aboriginal Homelessness Steering Committees that provide input to the City on service needs and community issues; and implementing the City's Community Plan for Homelessness in Toronto under the federal Supporting Communities Partnership Initiative (SCPI) program.
Community Services Partnership Program
The Community Services Partnership Program (CSPP) facilitates access to services that improve social outcomes for vulnerable, marginalized and high-risk communities. The grants provide ongoing funding to community-based programs that: are designed for vulnerable, marginalized and high-risk communities; clearly identify a social service need of this community and focus on achieving attainable, measurable results, and maximize the capacity-building approach to be effective.
Homelessness Partnering Strategy
The Homelessness Partnering Strategy (HPS) is a federal program to prevent and reduce homelessness. Since 2000, federal investments have helped Toronto to build new affordable housing, to offer services that support people moving from the streets into their own homes, help homeless people get the identification they need for social assistance and housing, and provide job coaching and pre-employment skills training so that vulnerable people can gain a foothold in the working world.
Ontario Works
The Ontario Works program provides short-term financial support to eligible individuals, and assists them as they work towards their goal of finding paid employment.

Community Investment Strategy
York Region provides funding through the Community Investment Strategy (CIS) to projects from non-profit organizations that deliver services to low and moderate income York Region residents. Investments are made into programs and services that complement the core services of the Community and Health Services Department. The Community Investment Strategy replaces both the Community Development and Investment Fund (CDIF) and the New Agency Development Fund (NADF).

The Association of Canadian Community Colleges (ACCC) is the national, voluntary membership organization representing colleges and institutes in Canada and internationally.

The Toronto Catholic District School Board is an English language public-separate school board for Toronto.

COSTI receives funding from the United Way Toronto.
United Way Toronto is an incorporated non-profit charity focused on improving the long-term health of our community. It runs Canada's largest annual fundraising campaign in support of 200 social and health service agencies, providing a vital network of support.
Donations to the United Way are designated to the Community Fund — a pool of donations that draws on the combined strength of donors to rebuild lives and neighbourhoods across Toronto. Through the Community Fund, United Way supports a vital network of over 200 social and health service agencies helping at-risk youth, newcomers, people in high-needs neighbourhoods and countless others. In addition to this core funding, United Way Toronto offers time-limited special grant initiatives such as Focus on Youth, Newcomer Grants, Resident Action Grants, Success by Six, Winter Relief Fund, and the Toronto Enterprise Fund.
COSTI receives funding from the United Way of Peel Region.
United Way inspires people from all walks of life to come together to raise funds, volunteer and stimulate policy and attitude changes that lead to the improvement of people's quality of life in Brampton, Caledon and Mississauga. Every program and agency the United Way of Peel Region supports is improving social conditions in the region to ensure that each resident can not only survive, but thrive.
COSTI receives funding from United Way York Region.
United Way York Region is the largest source of non-profit funding for social and community health services in York Region. No other charitable organization helps so many people overcome hardships to lead better lives.
United Way York Region also plays a vital role in developing volunteer leadership and planning and problem-solving community needs. It works with community partners to find the most cost-efficient way to address critical human service needs in the nine municipalities of York Region: Aurora, East Gwillimbury, Georgina, King, Markham, Newmarket, Richmond Hill, Vaughan and Whitchurch-Stouffville.
The YMCA of Greater Toronto is a charity focused on community support and development. Their aim is to provide every individual in the community with opportunities for personal growth, community involvement, and leadership.
As one of the largest charities in North America, the YMCA helps over 400,000 people each year through three core programs: Health Fitness and Recreation; Child and Family; and Employment.
Foundations

COSTI receives funding from the Children's Aid Foundation.
The Children's Aid Foundation is committed to supporting programs that improve the lives of abused, neglected and high-risk children through Education, Enrichment, Prevention, and Healing and Recovery. To this end, the Foundation works with the Children's Aid Societies and other child welfare organizations across the country to deliver innovative programs to assist these children.
This three-pronged approach enables the Foundation to not only meet the immediate and urgent needs of high-risk children, but more importantly it positions the Foundation to export unique and innovated ways to make a longer lasting impact on our communities.
COSTI receives funding from the CHUM Charitable Foundation.
The CHUM Charitable Foundation is dedicated to financially assisting charitable wish organizations and social service agencies as they carry out the work to which they are dedicated.

The Community Foundation of Mississauga is part of one of the fastest growing charitable movements building community vitality. They serve all of the people and neighbourhoods of Mississauga from Port Credit in the south to Meadowvale in the north.
The BLG Foundation funds charitable organizations that provided service to the community and to raise awareness of the needs of the community.

With more than 350 endowment funds, and assets of more than $275 million, the Toronto Community Foundation is one of Canada's largest charitable foundations. The Toronto Community Foundation connects philanthropy with community needs and opportunities in order to make Toronto the best place to live, work, learn, and grow.