Employment Strategies for Individuals with International Experience
COSTI's Employment Services for Individuals with International Experience offers a unique program to assist these individuals to find work related to their skills or professional backgrounds. Clients are given the opportunity to establish effective work search strategies while receiving ongoing support. This is an in-class pre-employment program that uses structured activities and a group support system. Participants are supported to identify mentorship, placement and employment opportunities.
This service is suitable for all newcomers in both regulated and non-regulated professions that are looking for employment. Employment Services for Individuals with International Experience are available in a two-week, or one-week intensive format. Please visit our Employment Resource Centre Workshops schedule for times and availability.
Services Available
Diversity and adapting to the Canadian workplace workshops.
Credential evaluation assistance.
Job search document development including: resume, cover letters and interview follow up letters.
Effective and proven job search techniques.
Interview preparation.
One-to-one employment counselling.
Job placement and development assistance
Staff at the Brampton location speak Arabic, Cantonese, English, Hebrew, Hindi, Polish, Punjabi, Spanish, and Urdu.
Staff at the Mississauga location speak Arabic, Assyrian, English, Hindi, Italian, Konkai, Marathi, Polish, Portuguese, Punjabi, Spanish, Tagalog, and Urdu.
Staff at the Toronto Keele location speak Amharic, Arabic, Assyrian, English, French, Ga, German, Hebrew, Italian, Oromo, Polish, Sign Language, Spanish, and Twi.
Staff at the Vaughan location speak Arabic, Cantonese, English, Ga, Gujarati, Hebrew, Hindi, Italian, Punjabi, Romania, Spanish, Swahili, and Twi.
Who is Eligible
Services are available to all unemployed or under-employed individuals with international experience who are legally eligible to work in Canada and looking for employment.
Times
Monday – Friday: 8:30 am to 4:30 pm
These locations are wheelchair accessible.
This Program is Located at:
There is no fee for this service.
COSTI's Employment Strategies for Individuals with International Experience program is an Employment Ontario Program, funded in part by the Government of Canada.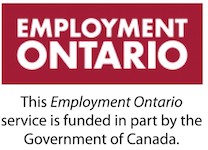 Related Resources
View Workshop Calendars
Cross-Cultural Awareness
As more and more immigrants arrive in Canada and begin their new lives, one of their first concerns is securing employment. The significance of understanding and being aware of cultural nuances becomes paramount for both the newcomer and everyone they interact with.
Intercultural understanding is often challenging due to the differences in verbal and non-verbal communication. Some factors include misunderstandings, false assumptions, misinterpretations, discomfort at being around certain culture-specific behaviours and habits, and more importantly, lack of knowledge in how to address these concerns in an effective and sensitive manner.
Differences may be overt, such as dress code, or such as coming from a culture where taking initiative is considered aggressive. Differences can also be seen in corporate structure. In one culture, a job title may explain hierarchy within an organization. A title may also have different functions within different organizations.
Overcoming cultural differences involves
awareness, knowledge,
and
skills.
Awareness:
Being aware that your mentor may be acting or speaking contrary to your expectations simply due to their own cultural norms and language interpretation.
Knowledge:
Applying your understanding of cultural differences to resolve both obvious and not so obvious culture-bound situations you may be in.
Skills:
Bringing together your awareness that cultural differences exist and the knowledge that you may be acting in a culture-specific way and applying positive regard, communication and non-judgmental listening.
Recommended Reading and Online Resources
COSTI has a large library of reading, video, and on-line resources that can be accessed by you as you begin your job search. Check back soon for a full listing.
Networking Your Way To Success
Networking is your key to career success in Canada. Through networking, you will have access to information and build lasting relationships.
What is networking?
Networking means developing a broad list of contacts – people you've met through various social and business functions – and leveraging them in your job search. People in your network may be able to give you job leads, offer you advice and information about a particular company or industry, and introduce you to others so that you can expand your network.
For a person to be successful in their career in Canada, establishing and maintaining an effective network is important.
Skilled Trades Workshops Now Available!
Learn how to become a certified tradespeson in Ontario:
Preparing for your Certificate of Qualification



Fast-tracking opportunities for apprenticeship training



Referrals to upgrading and training, including pre-exam and pre-apprenticeship training courses



Skilled trades labour market information



Finding unionized or non-unionized employment



Health and safety
Obtain In-depth Information on:
Construction Maintenance Electrician



Industrial Mechanic



Hairstylist



Automotive Repair Technician
To find out more about the Skilled Trades Workshops, call 416.784.JOBS, extension 244 or 267.