Life Success Strategies
COSTI's Life Success Strategies provides life skills training to residents in York Region who are seeking motivation, life management skills, or career exploration. Over the course of three weeks, participants develop the skills and confidence to better enable them to move forward with their goals and create a plan to obtain sustainable employment. The Life Success Strategies program is offered at a number of locations throughout York Region including Markham, Vaughan, Richmond Hill, Newmarket and Keswick.
See employment services available here
Services Available
Personality Profile: using the Personality Dimensions model, clients will improve awareness and confidence in their own personality while appreciating the diversity of characteristics found in others
Self-Esteem and Confidence: look at what causes positive and negative self-esteem and learn how to maintain a positive self-image while dealing with everyday challenges
Goal Setting: explore what causes us to fall short reaching our goals, set realistic goals and gain motivation and initiative
Career Exploration: using various tools to discover a variety of careers
Job Search: clients will create job search documents and understand the importance of effective networking.
Pre-employment Preparation: learn about community resources available to assist them gain sustainable employment as well as volunteer opportunities
Financial Literacy: planning and executing a budget
Communication, anger management and problem solving
Who is Eligible
Services are available to low to moderate income York Region residents.
Program Intake
Monday to Friday 9:30 am to 2:30 pm. Please call to book for an appointment.
Contact Details for:
Life Success Strategies
Please refer to location below.
Phone: 905.669.5627 (JOBS)
Email: vaughanemployment@costi.org
This Program is Located at:
Vaughan Centre
3100 Rutherford Road, Suite 102
Vaughan, ON
Phone: 905.669.5627 | vaughanemployment@costi.org
This service is free of charge.
COSTI's Life Success Strategies program is funded by The Regional Municipality of York.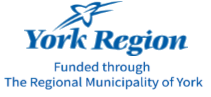 Related Resources
View Workshop Calendars
Employment Services Flyer
Employment services still open for business. Your connection to employment. We have five locations to serve you:
Download flyer here
Life Success Strategies Flyer - York Region
Are you a York Region resident:


Looking to advance your skills?


Exploring career opportunities available to you?


Interested in increasing your self confidence?
Join us, we can help!